Providing Tools for Educational Excellence Since 1983
Every year since its founding in 1983, the Freeport Community Public School Fund has raised money and allocated funds to support the enrichment of education for the Freeport School District.
To date, the FCPSF has placed over $1 million worth of education enriching items in the hands of students, from Kindergarten through 12th grade, in all subject areas.  Every penny allocated to enhance our children's education will continue to impact our children, their descendants, and our community, forever.
Download our latest brochure to read more about our foundation.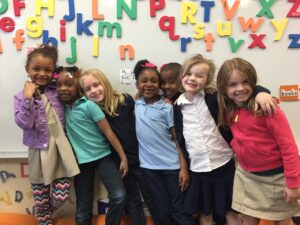 . . . an independent organization
supporting public education
Please consider . . .
. . . a yearly gift to keep the tradition of excellence in education going in our Freeport schools!
Donate